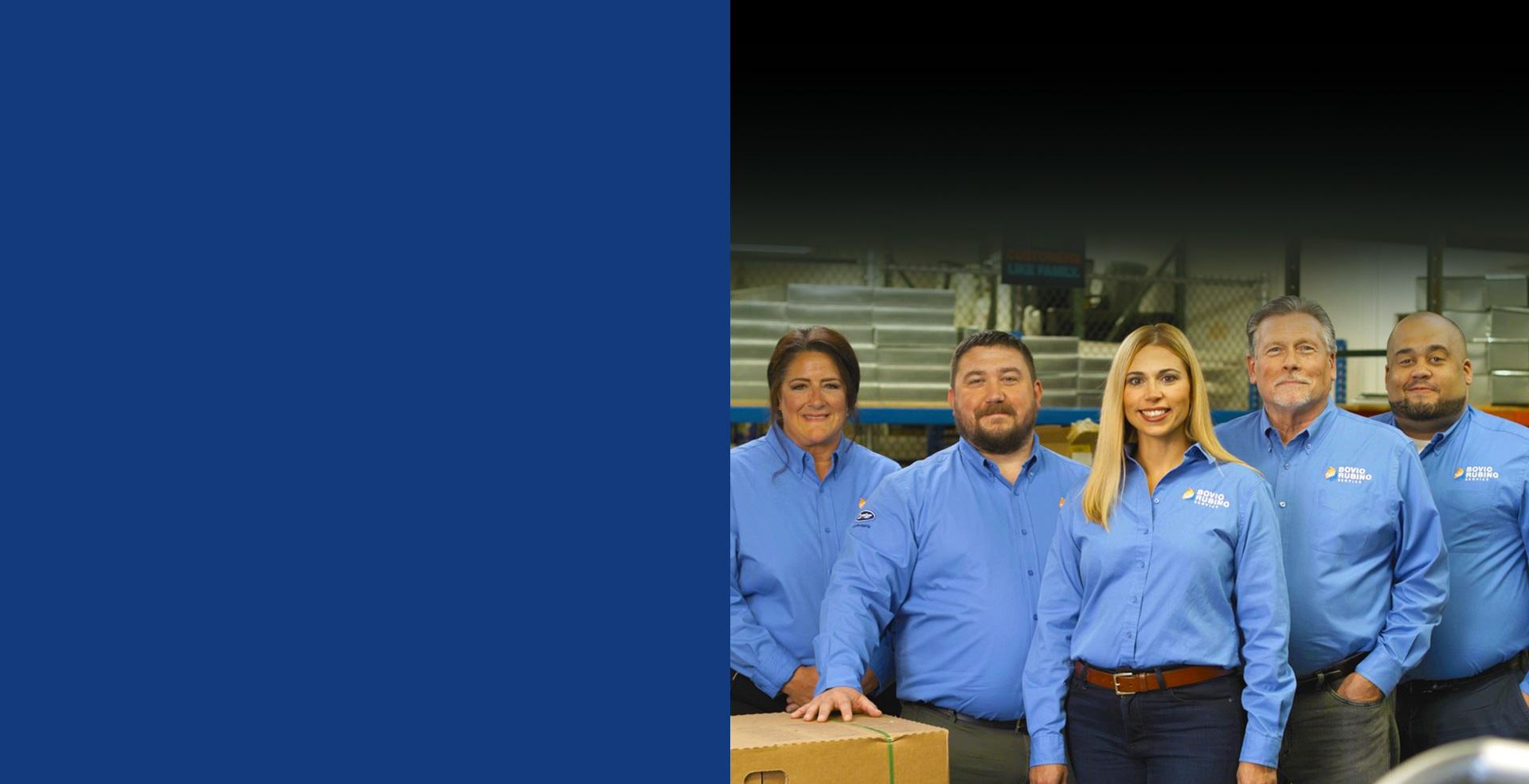 Water Heater Services in South Jersey
Professional Water Heater Installation & Repair
If you're experiencing a problem with your home's current water heater, Bovio Rubino Service is here for you. Not having hot water can be a major inconvenience, but our experienced technicians can diagnose your water heater issues and get your equipment back up and running. We take the time to answer your questions and provide the best solutions for your water heater equipment problems. We even offer a variety of flexible financing options suited to virtually any budget!
You and your family depend on your water heater on a daily basis. Whether you're taking a shower, running the dishwasher, or doing a load of laundry, it's important that your water heater is always working at peak efficiency. If it's time to install, repair, or replace your water heater, there's only one name to know: Bovio Rubino Service. Our family-owned and professionally operated company is known throughout the South Jersey area for providing a full range of water heater services. Since 1975, we've provided expert installations and repairs on residential water heaters—that way, you can depend on your water heater no matter what.
Call us at (888) 258-4904 or fill out our online form to request your water heater service today.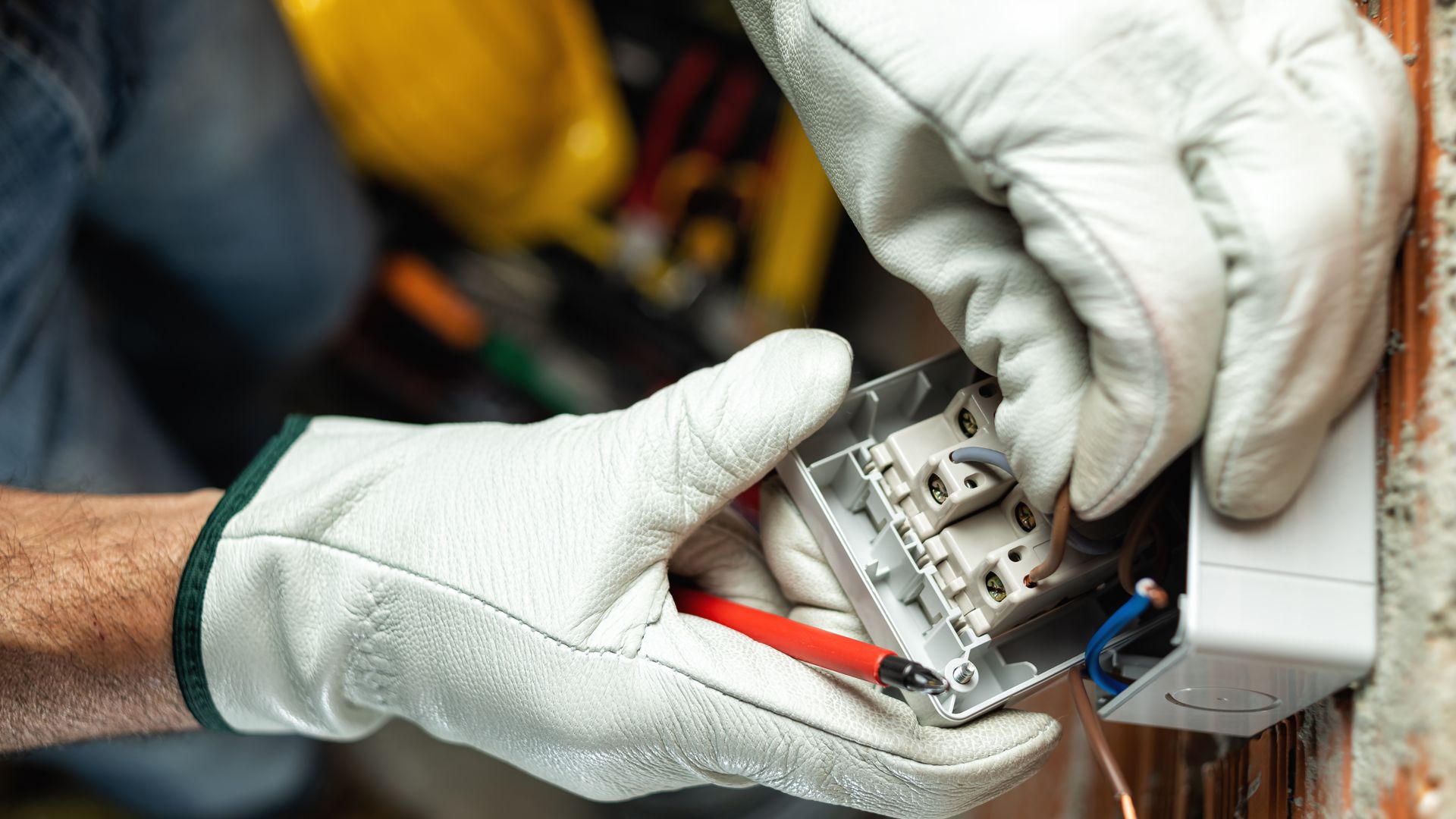 Interested in Signing Up For Our Plumbing Maintenance Plans? Give our experts a call today!
Water Heater Installation
Between showering and washing your hands, having warm water comes in handy on a daily basis. However, if you can't get the warm water you need—or any hot water at all—it may be time to install a new, energy-efficient hot water heater. A new water heater can not only help with the temperature of your water but also help decrease your utility bills! Bovio Rubino Service's plumbers are trained, licensed, and certified, with years of experience, so you can ensure you are getting professional installation service when you call us.
If you have an aging water heater and you're looking to lower your water heating costs as well as improve the amount of hot water your home needs on a daily basis, there are a number of different types of energy-efficient water heaters available.
Should I Replace My Water Heater Before it Fails?

Most water heaters over 10 years old should be considered for replacement. There are also warning signs that failure is pending, including rusty water, rumbling and noise coming from the unit, water pooling around the unit, and more.

How Long Does a Water Heater Last?

Typically, most water heaters can perform well for 10 years. After that, it's time to consider a replacement.

What Causes Hot Water Heaters to Stop Working?

Many water heater components could lead to failure, including issues with the pilot light, heating element, thermostat, and more. It's best to have a professional water heater repair contractor take a look to diagnose the real issue.

Can a Leaking Water Heater be Fixed?

Yes, there are times that a leak from your water heater can be fixed with repair and avoid replacement, but in troubleshooting, you should schedule a visit from a local hot water heater contractor to ensure the best recovery route for your system.
Water Heater Repair
Let's face it—once your water heater is installed, you probably don't think about it too often. After its installation, a water heater can work without a hitch for years on end! However, when you encounter a problem, it may be time to call for repair services—stat!
Water heater problems can range from complex to simple, but no matter what issue is currently at hand in your home, you can be sure we'll bring to bear the full extent of our experience and knowledge to provide the most accurate and effective repair possible.
We are familiar with all brands, makes, types, and models of water heater systems, so whether you use a traditional tank water heater, a tankless unit, or even a hybrid, we can offer the fast and trustworthy service you need.
If you notice any of the following happen, it may be time to schedule a hot water heater service:
Unusual noises. In many cases, loud noises are due to a buildup of sediment in the tank coming into contact with the heating element. Routine water heater maintenance can mitigate this issue somewhat, but eventually, a repair may become necessary.
Discolored water from fixtures. Getting flecked, red, or brown water, specifically from the "hot" side of the tap? If so, there may be a growing problem with your water heater. Get it fixed now to avoid bigger problems later!
Leaks from the tank or pipes. Leaks may seem obvious to many, but sometimes they can be rather sneaky. Take the time to check for dark patches along floors and walls, since many leaks can start where they aren't immediately visible.
Inaccurate or fluctuating temperatures. Getting too much temperature variance? You don't have to deal with it! Our experts have handled this issue plenty, and we've got the right solution to get it handled, be it a repair, maintenance service, or even a replacement.
Don't let any of these problems keep you from enjoying warm water. Wondering who to call for water heater repair? Bovio Rubino Service! One of our expert plumbers can come to your Sewell or Deptford home and help you with water heater troubleshooting.
Water Heater Replacement
Our water heater replacement services include an assessment of your Moorestown or Haddonfield home, including the number of occupants, home size, expected use, and more, so we can pair you with the ideal system. Our expert plumbers will help you select the water heater that meets your needs best—once we have, we'll install the new system with the highest level of care.
When it's time to replace or upgrade your home's existing water heater, there are a few factors you'll want to keep in mind when making your decision:
Size. You'll need to select the right-sized water heater to meet your family's hot water demand. Not sure how much hot water your Mount Holly or Cinnaminson home needs? Contact our expert plumbers to help you properly size your home's new water heater.
Efficiency. High-efficiency water heaters provide the hot water you need while cutting operational costs and lowering your hot water bills. You'll also need to consider which fuel sources are available to you, as water heaters can be fueled by gas or electricity.
Installation. To ensure your new water heater operates as expected, it's best to choose a trusted service company to handle your water heater installation. The technicians at Bovio Rubino Service are specially trained to install water heaters manufactured by Eternal, Bradford White, and more.
Water Heater Maintenance
Regular maintenance for your home's water heater is the single most important thing you can do to extend its service life and guarantee optimal performance. Much like your annual physical or a regular tune-up for your car, routine water heater maintenance will alert you to any small issues before they need larger and more expensive repairs. Fortunately, the experienced team at Bovio Rubino Service offers comprehensive maintenance plans that will keep your entire plumbing system in top shape, giving you the peace of mind that comes with knowing your water heater is operating efficiently and effectively year-round.
When Should I Replace My Water Heater?
Some signs that indicate it may be time to replace your water heater are:
Needing repair too often. A one-off repair isn't much to stress over. But if you need repairs annually or more, something more serious may be wrong with your water heater, and replacing may offer a more cost-effective solution.
Never having enough hot water. Maybe your family has grown, or maybe your water heater is just starting to lag behind due to age. Either way, it's never fun to have to put off a chore or build a shower schedule just to get through your day. If you're not getting enough hot water, it's time to upgrade!
Rusty water. Discolored water often indicates excessive amounts of sediment buildup in your water heater tank—a common problem that a tank flush can usually fix. However, if the tank or pipes have rusted out, the system isn't long for this world, making replacement a priority.
Sheer age. Typically, you should be able to expect a decade or so of good service out of your conventional storage water heater. Past that point, however, you'll notice more breakdowns, a high risk of rust in your water, and terrible efficiency. Tankless water heaters tend to last much longer, so repairs are sometimes sufficient.
Support each other in a positive and encouraging way

Meet and exceed client needs and expectations

Respect our client's homes and businesses

Treat team members and clients as if they were family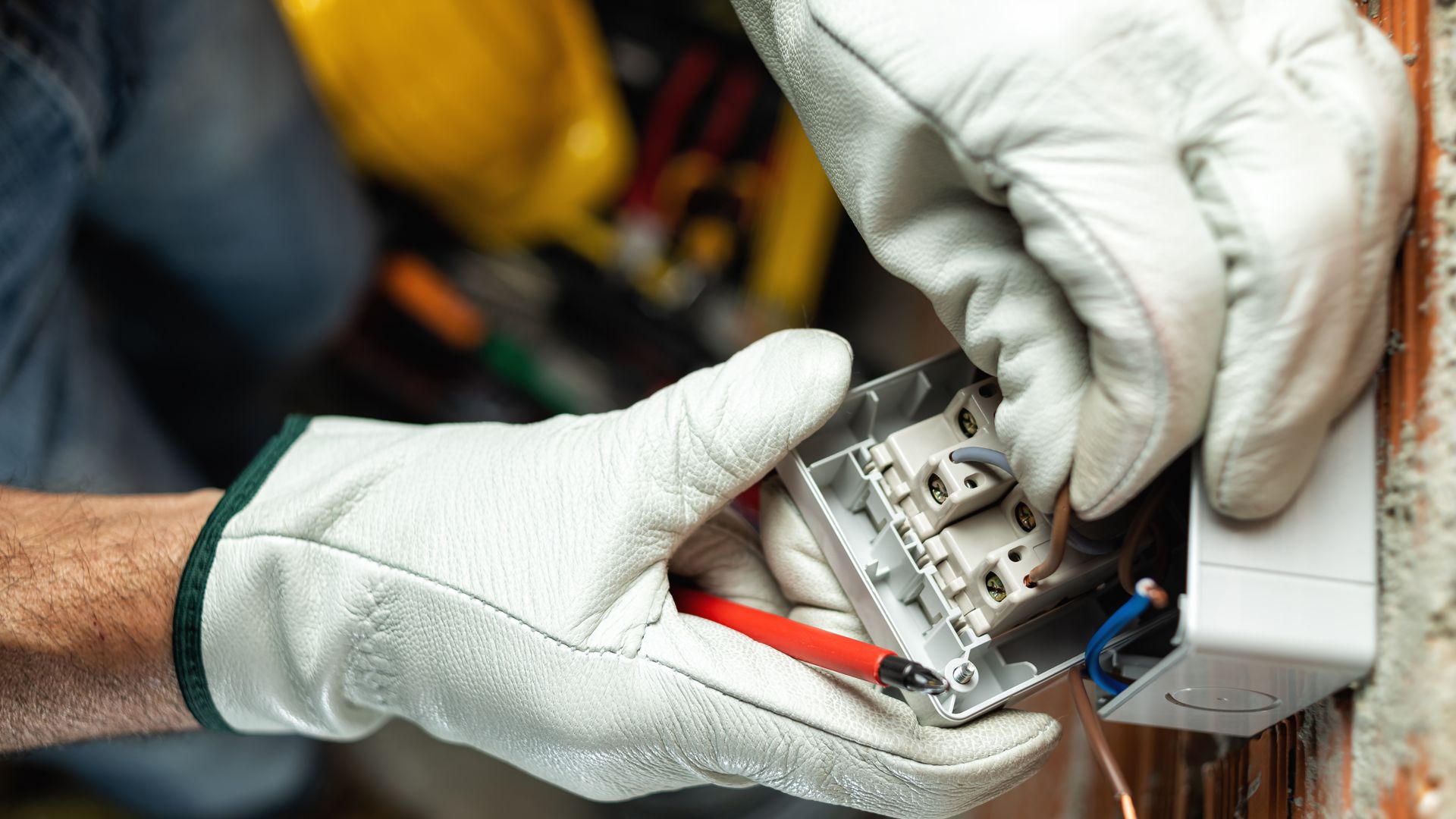 Financing & Rebate Options Available!
We're partnered with several programs to offer you options when you need them. Click below to learn more about our financing & rebate options!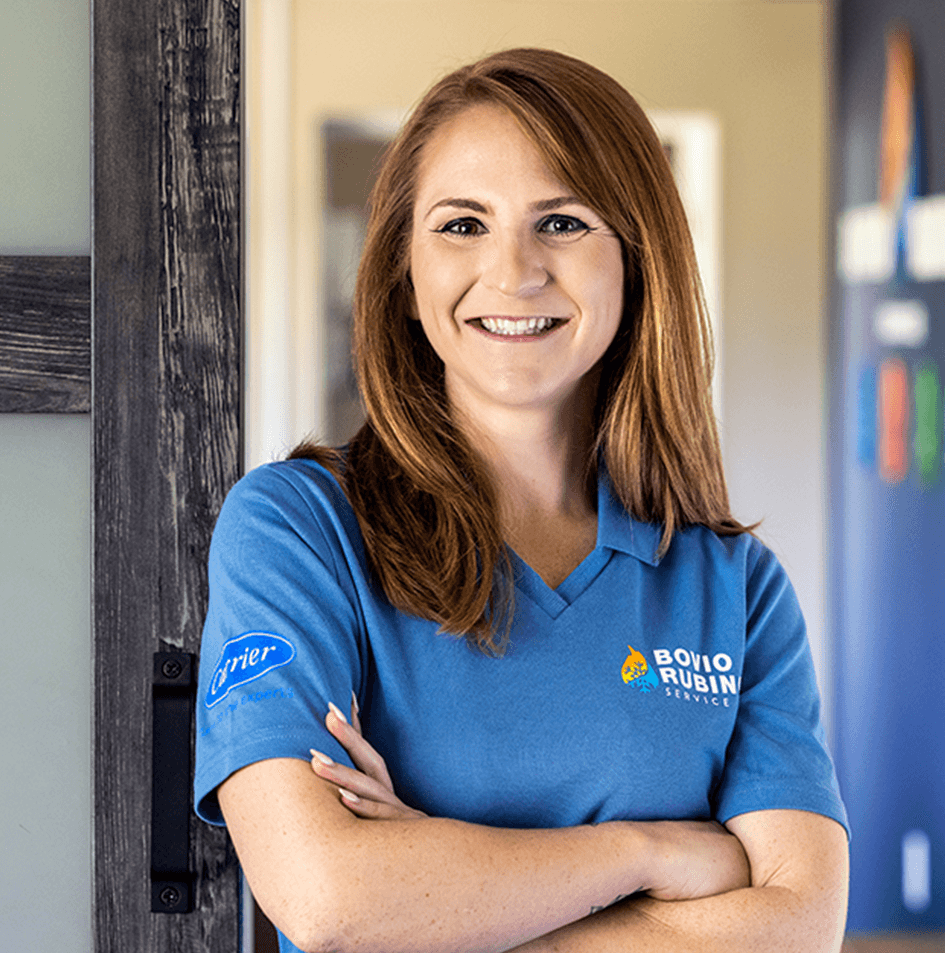 Tankless Water Heater Services & Installation
If you're considering upgrading your current tank-style water heater to a modern and efficient tankless system, Bovio Rubino Service can equip you with all the information necessary to make the switch, followed by flawless installation services!
Our team has installed numerous tankless water heating systems for homes just like yours, across South Jersey. Tankless water heaters have gained popularity over the last several years as homeowners are looking for ways to be more energy efficient and save money on their monthly electric bills. Tankless water heaters will heat your water on demand, as opposed to tank-style heaters that heat up to 40 gallons of water that may or may not be used right away.
To schedule hot water heater services in the South Jersey area, call Bovio Rubino Service today at (888) 258-4904.